How to Find the Best Coffee Distributors in Tampa, FL
Coffee today is a $30 billion business and for good reason. People love having their morning cup of Joe to get the day started.
You owe it to yourself to buy wholesale coffee in full supply for your workplace or business that you run. There are plenty of coffee distributors in Tampa that you can turn to when you need help.
Here are some tips that you should understand when searching for quality coffee distributors Tampa, FL. Let's begin!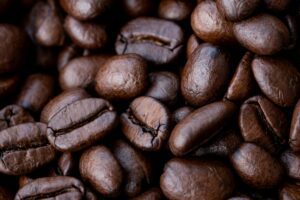 Consider Your Business and Coffee Needs
Start by assessing the kind of business that you're buying coffee for.
Perhaps you run a hotel and want to provide premium coffee for your guests. A coffee shop will need to be selective about the type of coffee they're supplying their customers.
Purchasing coffee for an office is typical if people brew it daily where you work. This allocates money to your coffee fund, rather than having people pony up money for their own each month.
Investing in coffee service keeps your workplace fueled and creative, so that your productivity doesn't have to miss a beat.
Figure Out What Ground or Coffee Bean Selection
It's important that you also determine what flavor and type of coffee you prefer. Medium roast Arabica coffee is a popular choice because of its aroma and complexities in taste profile.
You might also determine whether you want to roast coffee beans, use ground coffee, or go with K-Cups.
Drinking quality coffee can help with brain health, bolster energy levels, burn fat, and provide plenty of antioxidants. When you purchase coffee that is of the highest quality, you will experience all of these benefits and then some.
Choose a Coffee Supplier That Is Professional and Skilled
Any coffee wholesaler that you need to do business with should be proven and professional.
The company should have a vast array of options that you can choose between and order in full stock whenever you need it. Find out what brands of coffee they provide, and make sure that they are skilled at what they do.
The deliveries should take place in a timely manner, with the coffee kept fresh and tasty. Find out about their references and reviews to learn what experiences others have had with the wholesaler.
Find the Price Points and Delivery That Work for You
You'll also need to set aside a budget for your coffee service, so that you always stay on track.
When buying coffee for an office, you can expect to pay between $50 and $125 for each employee. Determine if the price goes up or down based on the brand and type of coffee.
Figure out how much you need in your place of business each week, so that you're never running low on inventory.
Select the Best Coffee Distributors Tampa, FL
The points above will help you out when you're looking into coffee distributors Tampa, FL. Let this guide help you stock up on the perfect coffee for all your needs.
Let Brisk Coffee Roasters help you out. Contact us today!
< Back to Blog